IT IS NEVER OUT WITH THE OLD AND IN WITH THE NEW WITH US!
Posted on July 8, 2011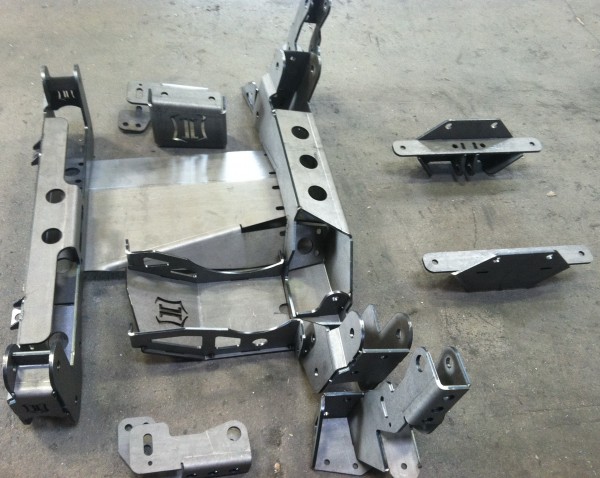 While the new 2011 Chevy HD platform is the best yet from the manufacturer and a top selling item on ICON Vehicle Dynamics product list, we have not forgotten the longtime work horse, the 2001-2010 Chevy HD. Sticking with our innovative and techy side, we have developed a new 6-8″ Lift. This kit will utilize the OEM LCA, UCA, Knuckle, and Torsion bar to make an easy install on your way to 37″ Tires. Expect to see exceptional turning radius' and the highly coveted ICON Vehicle Dynamics ride Quality. Check back for updates as we show the progress on this kit and others we have in the works!